Explore the history of one of England's most storied clubs
From the Albert Hotel to the Premier League, this archive hosts one of the world's largest online collections of Huddersfield Town-related memorabilia. It includes over a thousand matchday programmes, hundreds of unique items, contextual articles, and much more.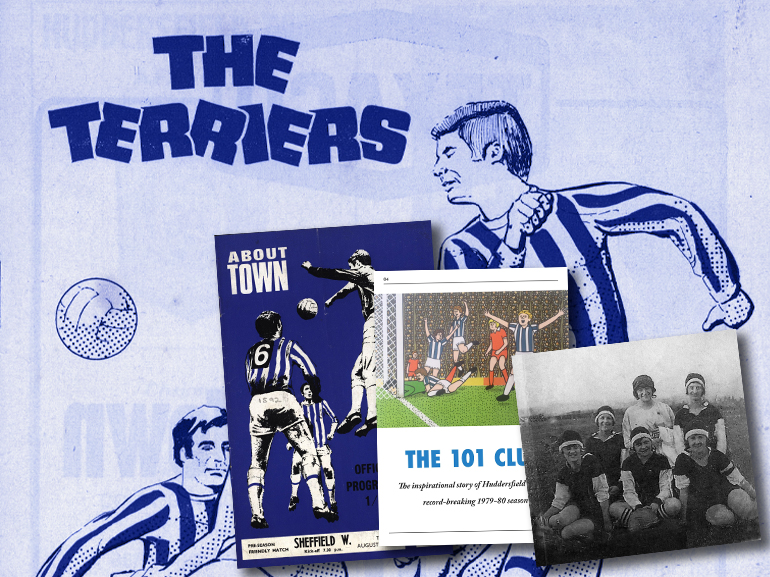 About the Project
The Huddersfield Town Heritage Project was born out of the crisis of 2003, when fans dug into their own pockets to save the club from liquidation. The remaining funds were set aside by members of the newly formed Huddersfield Town Supporters' Association (HTSA) to consolidate the club's history in one easily accessible place.
Some of those funds were used to build this website, which is supported by the Huddersfield Town Foundation. In the future, we plan to add more content, host regular events, develop educational resources for children and young people, and produce video documentaries.
If you have an item in your possession that you believe might be of interest to fellow fans, please email heritage[at]htsa-web.com.
Our Sponsors